About the HNBA
---
Havelock North Business Association is a non-profit, incorporated society made up of owners and representatives of a number of businesses in Havelock North, Hawke's bay. The Association has two key roles, to provide a support network for local businesses and to develop strategies to enhance, promote and advance Havelock North as a destination.
Download the full HNBA Objectives PDF:
The Havelock North Business Association
The HNBA is funded by CBD businesses via their commercial rates. Our aim is to make Havelock North the number one place in New Zealand to Shop, Eat, Stay, Play and Live. We do this through marketing activities, vibrancy initiatives and providing support and networking to our members in the local business community.
For businesses outside rated levy area please get in touch to discuss our membership options. We also offer complimentary memberships to not-for-profits and charity groups. The HNBA board will assess suitability namely based on your location and/or offering.
Membership inclusions
The HNBA's main role is to provide advocacy and support to our members. We do this by building and maintaining strong relationships with external stakeholders such as the local council, other local business support providers and government agencies. The Association's volunteer board and council representatives meet monthly to discuss new actions, where we sit with annual planning and other issues as they arise. Our association Manager carries out the administration, marketing and events for the HNBA as directed by the board.
Our website (havelocknorth.co.nz) averages 3,800 visits per month, our effective SEO means we rank very high in google searches which is a great benefit for our members. We aim to tie marketing activity back to our website to add maximum value to our website listings. We also run Love Havelock North social media which is a great community page with strong followings on both Facebook and Instagram.
Marketing benefits for members are:
A profile listing on the website
Business name, address, phone, email, website and enquire button on the website
Basic listing description of up to 10 words
Up to 9 images showcasing your business, provided by you
A click-through profile listing of up to 250 words, SEO optimised
Listing loaded under 2 categories (if appropriate)
Representatives at AGM (2) and workshops (1)
Priority sites at HNBA organised events, extra change for power or hire items may apply
Access to our share posts on our social media channels, as per our social media policy.
Website 
Our website (havelocknorth.co.nz and havelocknorthnz.com) averages 3,800 domestic visits per month. Our effective SEO means we rank very high in google searches which is a great benefit for our members.
Social media
The HNBA runs Love Havelock North social media which has a combined and growing following of 20,000 people, mainly New Zealand based.
Member events
The HNBA offer monthly networking events, regular workshops and Havelock North Business awards. for our members to attend. In 2022 we are looking to expand our business event offerings to include speaker series and more meaningful networking opportunities; keep an eye on our monthly member's update newsletter for what is coming up!
The Havelock North Business Association Board
The board for the Havelock North Business Association is made up of local business owners and representatives who are passionate about the Havelock North business community and its growth.
Annually, before the AGM we take nominations for new board members from our current membership. To submit your interest please get in touch with Emma McRobbie, the Association Manager.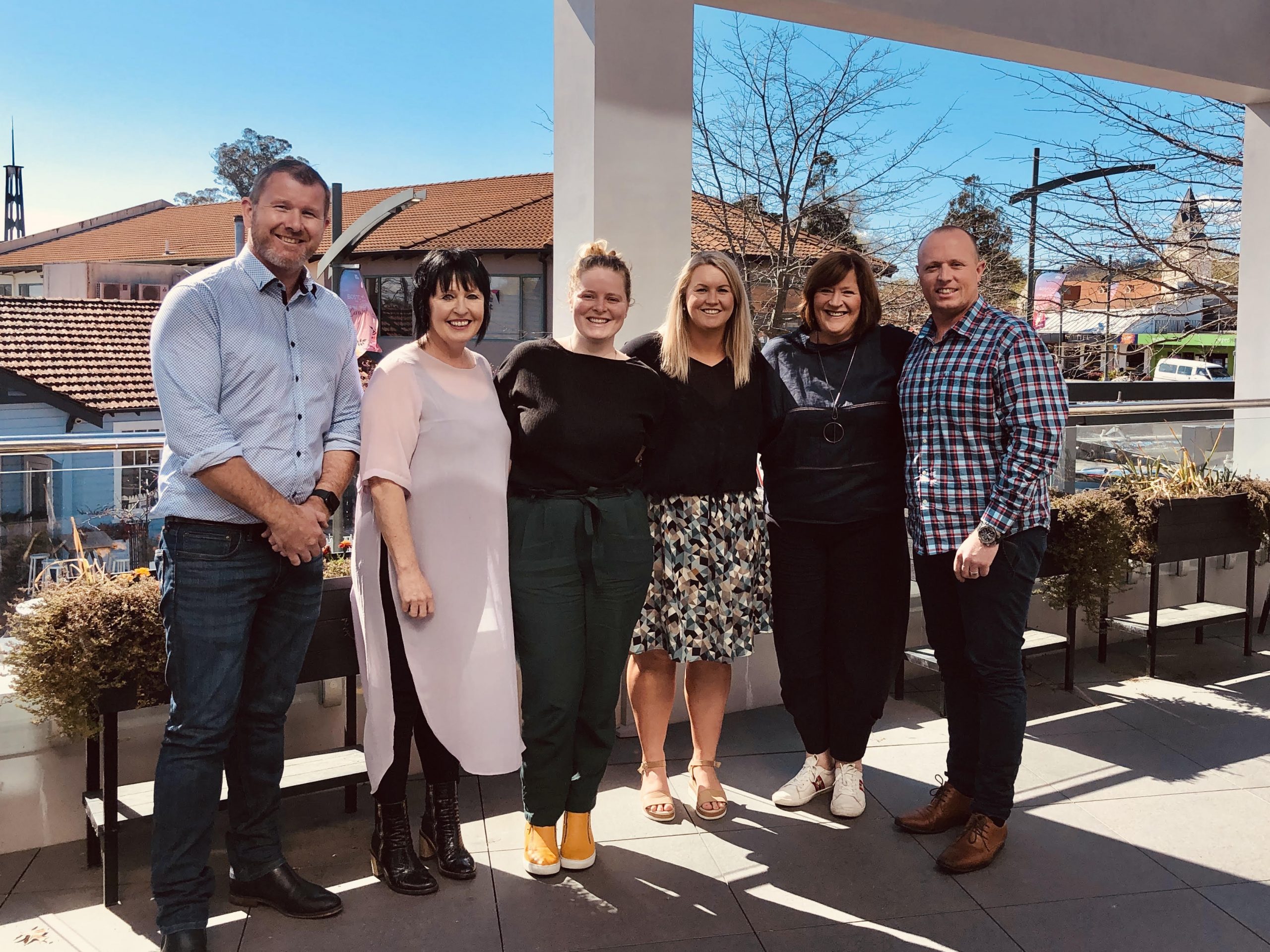 Board members left to right: Carl Leipst | Fiona Horne | Nat Berry | Emma Harris | Debbie Clifford | Rob Simpson
Absent from image: Damon Harvey, Kevin Carter and Arron Mills