in Havelock North
Havelock North is a picturesque place that locals lovingly call 'The Village'. Providing everything you need for an exceptional getaway, no matter your holiday style.
Sip great coffee at the cafes, discover stunning natural attractions, eat and drink your way around the Village eateries, or wander around stunning boutique retailers and artisan providores.
Based in one of New Zealand's sunniest regions, locals spend a great deal of time outside. Exploring Te Mata Peak Park, relaxing at the beautiful Waimarama or Ocean Beaches, taking advantage of the great cycle trails or enjoying a glass of wine at one of the winery cellar doors.
Havelock North is situated an easy 30 minutes drive from the Hawke's Bay domestic airport, less than 5 minutes down the road from Hastings City and their revitalised East-end or only a 15 minutes drive and you are in Art Deco Napier.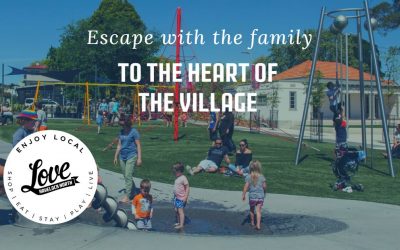 Havelock North continues to prove itself as a destination where families can absolutely get the...
read more
For those visiting, you can easily fill a long weekend meandering around the Village centre enjoying the endless eateries and the great boutiques that feature many wonderful New Zealand and international designers, beautiful homewares, giftware and so much more! Havelock North is a great base for a shopping weekend with friends; with so many great options all within easy walking distance – check them all out here! 
If you want to stay, accommodation is plentiful offering something for every holiday style and budget. Bespoke luxury lodges and wonderful bed and breakfast escapes, to boutique hotels and motor lodges right in the heart of Havelock North Village. 
For those wanting to take advantage of Hawke's Bay's place as 'Food & Wine Country,' you will not be disappointed. Boasting world-class wineries such as Craggy Range, the historic Te Mata Estate and Black Barn cellar door or head further towards the Cape Coast for the fantastic Elephant Hill to enjoy sea views with your wine tasting. For dining around Havelock North, Hawke's Bay the endless options provide something for every craving; many of which can be enjoyed, then only a short stroll back to your Village accommodation. Boasting some of the best brunch spots in Hawke's Bay, great casual lunch and café dining, wine bars and breweries, to more formal dinner options – head to our Eat listings to be further tempted.
If you love to connect with nature, then the popular Te Mata Peak Park is only a few minutes drive from the Village centre. Dubbed the Sleeping Giant, with breath-taking 360-degree views of Hawke's Bay, you can stroll through the Redwoods with little ones for a picnic, or for the more adventurous, take one of the many walking or mountain bike trails up to the summit. Another great option for those looking to get active, must try one of the many great cycle trails around the region. Havelock North Village has great bike hire options for individuals, groups and guided tours. 
If relaxing on sandy beaches are more to your taste, Ocean Beach and Waimarama are within 30 a minute drive with some great views along the way; including local gem Maraetotara Falls, which is a great way to cool down in the summer heat. Both beaches have public bathrooms and are patrolled by lifeguards over the weekends through the Summer. Waimarama also has a great local store serving up fresh takeaways, great coffee and ice creams and a fantastic playground in the domain area.
Families will have plenty to keep them busy in Havelock North. Whether that's exploring the aforementioned natural attractions, as well as discovering the Arataki Honey Visitor Centre, spending an afternoon at the Village Green playground, heading to the cinema to watch a movie or head out to Clifton beach for an Overland Gannet Safari Experience.
Havelock North has a rich history, going back to its original iwi settlements, to the farms passed through generations and the plantings of the first vineyards. We are currently working on a project to expand our websites' sharing of our local history. In the meantime, the Hawke's Bay Knowledge Bank has a great interview by Rose Mohi on the 'History of Maori in Havelock North' that you can read here
Havelock North has been a desirable environment, attracting talented and colourful independent philosophers, artists and writers for generations. It has a remarkable architectural heritage including many stately homesteads, with contributions by outstanding New Zealand architects like William Gummer, William Rush, James Chapman Taylor and Ian Athfield. You can learn more about heritage buildings and locations here. 
As you will see there are plenty of compelling reasons to visit Havelock North. Explore our website listings to create your perfect New Zealand holiday itinerary!
Getting Here
Havelock North is located on the picturesque Heretaunga plains within Hawke's Bay, New Zealand. For international visitors we would expect that you would initially fly into Auckland or Wellington and then take a connecting flight, to Hawke's Bay Airport situated in Napier, New Zealand. From here Havelock North is within an easy 30 minute drive from the airport. 
For those visitors intending to visit Havelock North, Hawke's Bay by vehicle, you will be treated to stunning views of the Hawke's Bay countryside. Havelock North is about five hours drive south of Auckland, or if travelling from Wellington approximately three hours north.