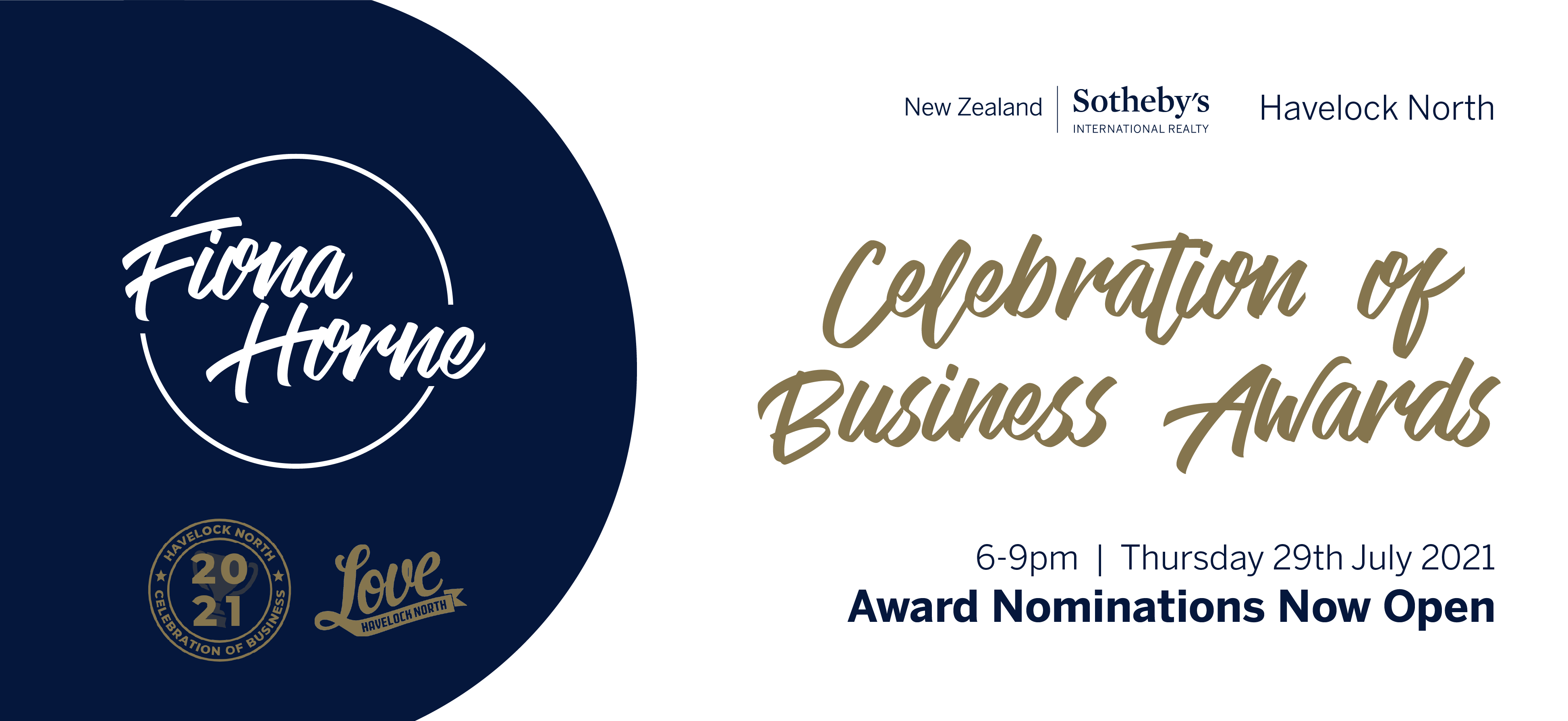 Our reimagined Havelock North Business awards evening is recognising and celebrate our local business community.
This years awards are proudly sponsored by
Fiona Horne, Sotheby's International Realty Havelock North
These awards aim to raise the bar for Havelock North Businesses, providing a benchmark in the recognition of excellence and creating a positive atmosphere in which to shop, eat, stay, play, live and do business.
Tickets will be $50 each and go on sale Monday 14th June, correspondence will be sent to members to purchase tickets.
Limited sponsorship opportunities available
For our 2021 awards, we have limited sponsorship opportunities available for the business community to show their support for the annual event. Please see the link below for details and get in touch with the Association to discuss further.
info@havelocknorthnz.com
Award nominations are now open
Voting open to members of the Havelock North Business Association; businesses can nominate themselves or be nominated by another member.
Nominations will be assessed with the top 4 finalists needing to complete a more detailed nomination to be assessed by judges. This award will be judged by an independent panel of 3 judges from the Hawke's Bay business community.
See below for award categories and link to the award nomination forms. Nominations close Sunday 27th June
Why enter?
An opportunity to review your business with a fresh new perspective
An opportunity to gain exposure and recognition whilst celebrating business excellence
An opportunity to review and document your achievements and milestones over the previous calendar year and plans for the future
An opportunity to create motivation, enthusiasm, and pride for the organisation
Entrants benefit from local media coverage, with winners able to leverage their success in on-going advertising and communications activity well past the award period
Showcases your services and products to a wider audience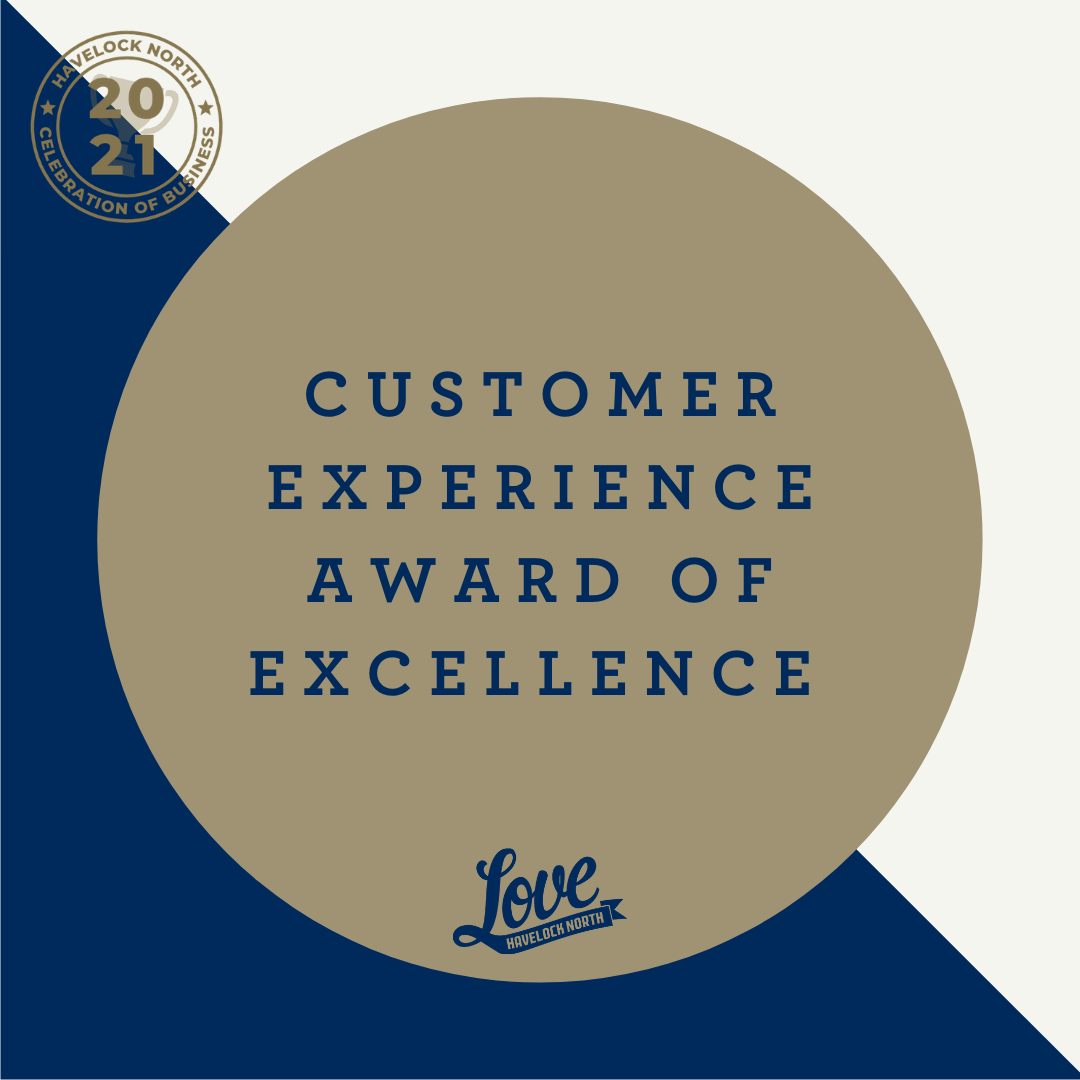 This award recognises a business that succeeds through showing consistent dedication to outstanding customer service and demonstrates its commitment through its consistent high-quality customer experience, staff training and/or other specific means.
It will be awarded to a business that goes the extra mile and builds themselves around the needs of their target audience. It aims to reward a business that has excelled with regards to face-to-face customer experience and their relationship with their consumers.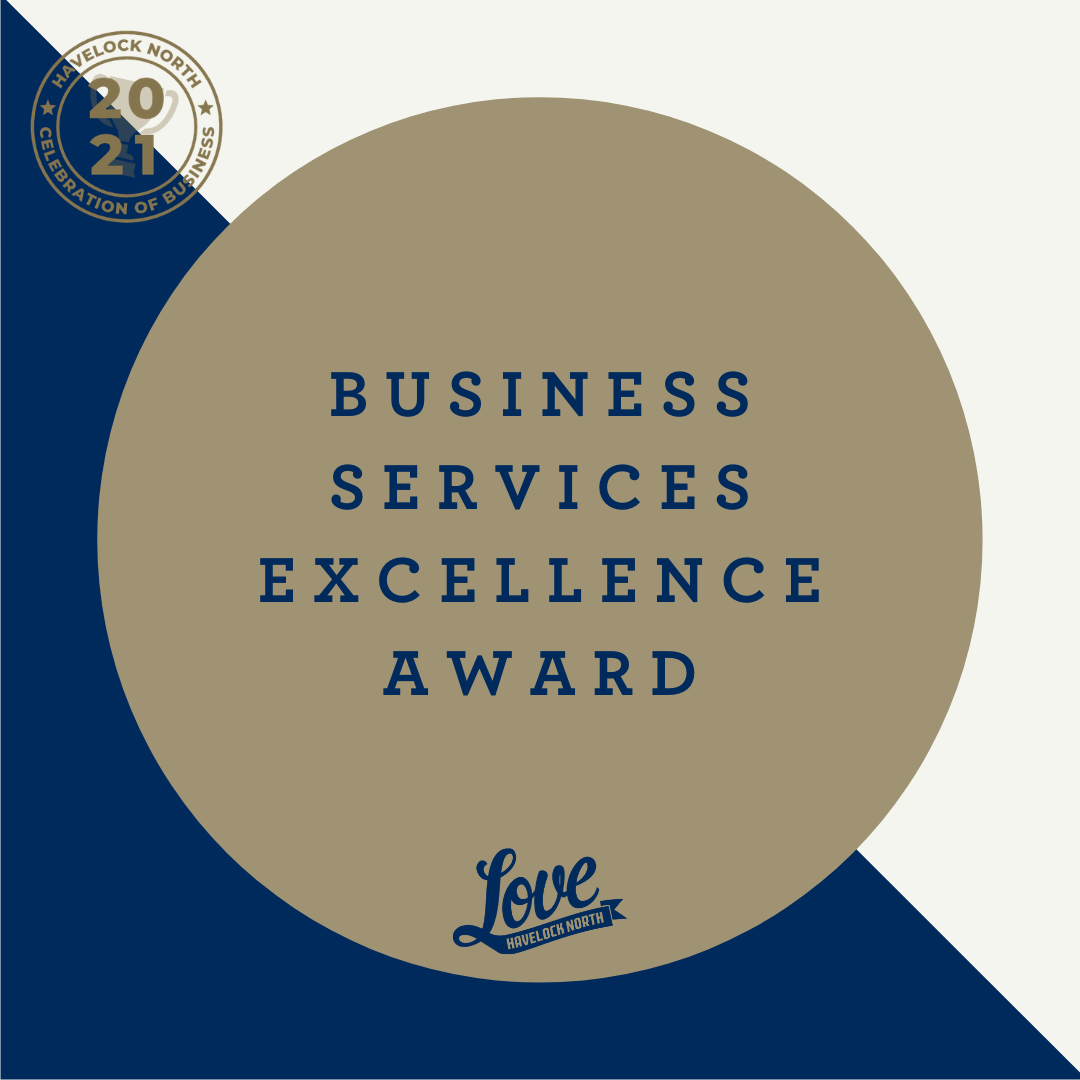 This award recognises the success and achievements of a business delivering services to its customer or a business whose principal activity is in the provision of services.
This award will focus on businesses that show excellence in their business practice and provide an outstanding service for their clients. Businesses will be asked to display any pioneering and forward-thinking processes they utilise in order to deliver the best possible service to their customer.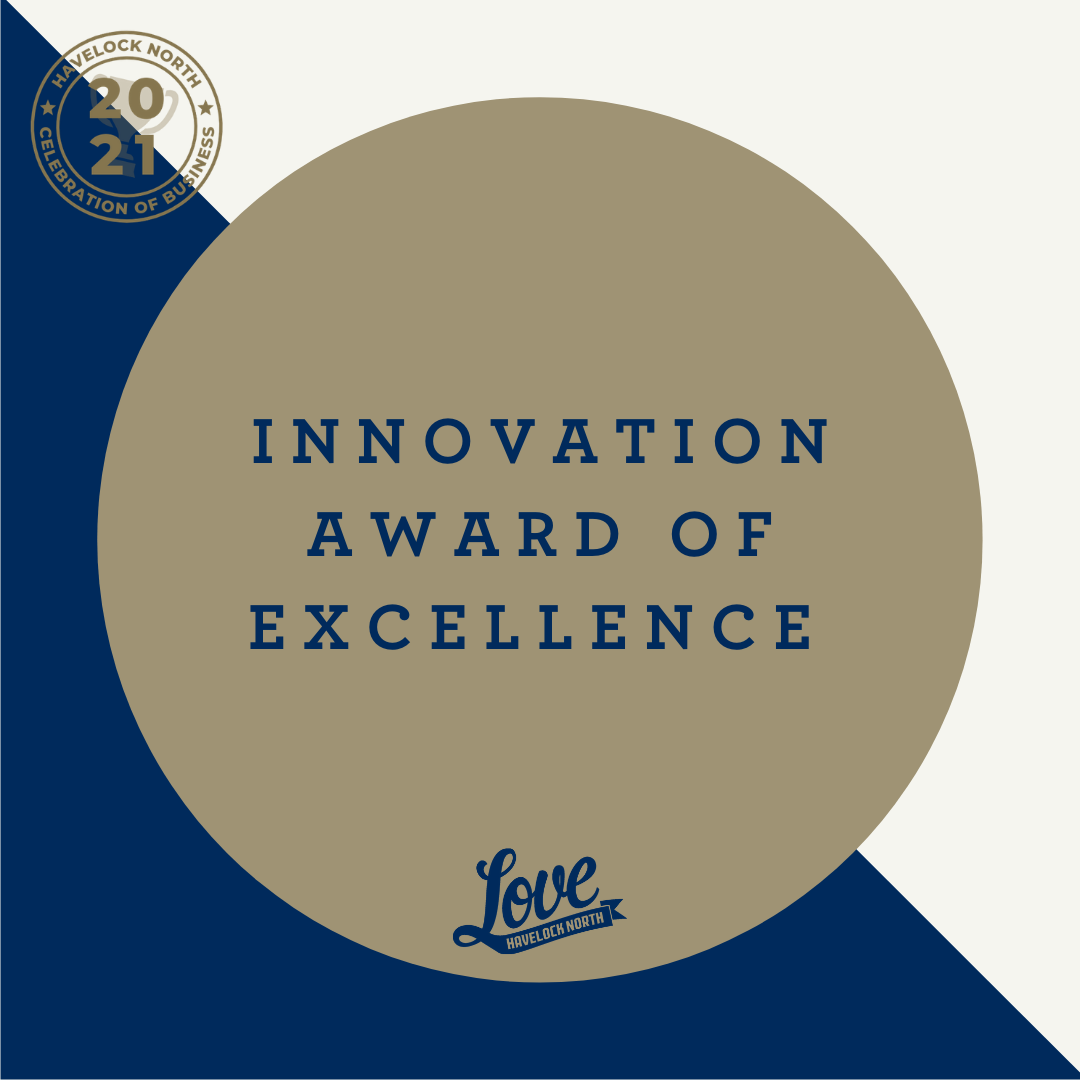 This award recognises a business that has shown innovation, forward-thinking, and has led from the heart over the last 12 months.
This award will be presented to a business of any size that demonstrated a strong ability to adapt and pivot quickly when needed. This could include a creative business concept, the launch of a unique product or business expansion, new marketing initiatives such as digital expansion, an investment that improves service, productivity or online sales or the introduction of something new to Havelock North.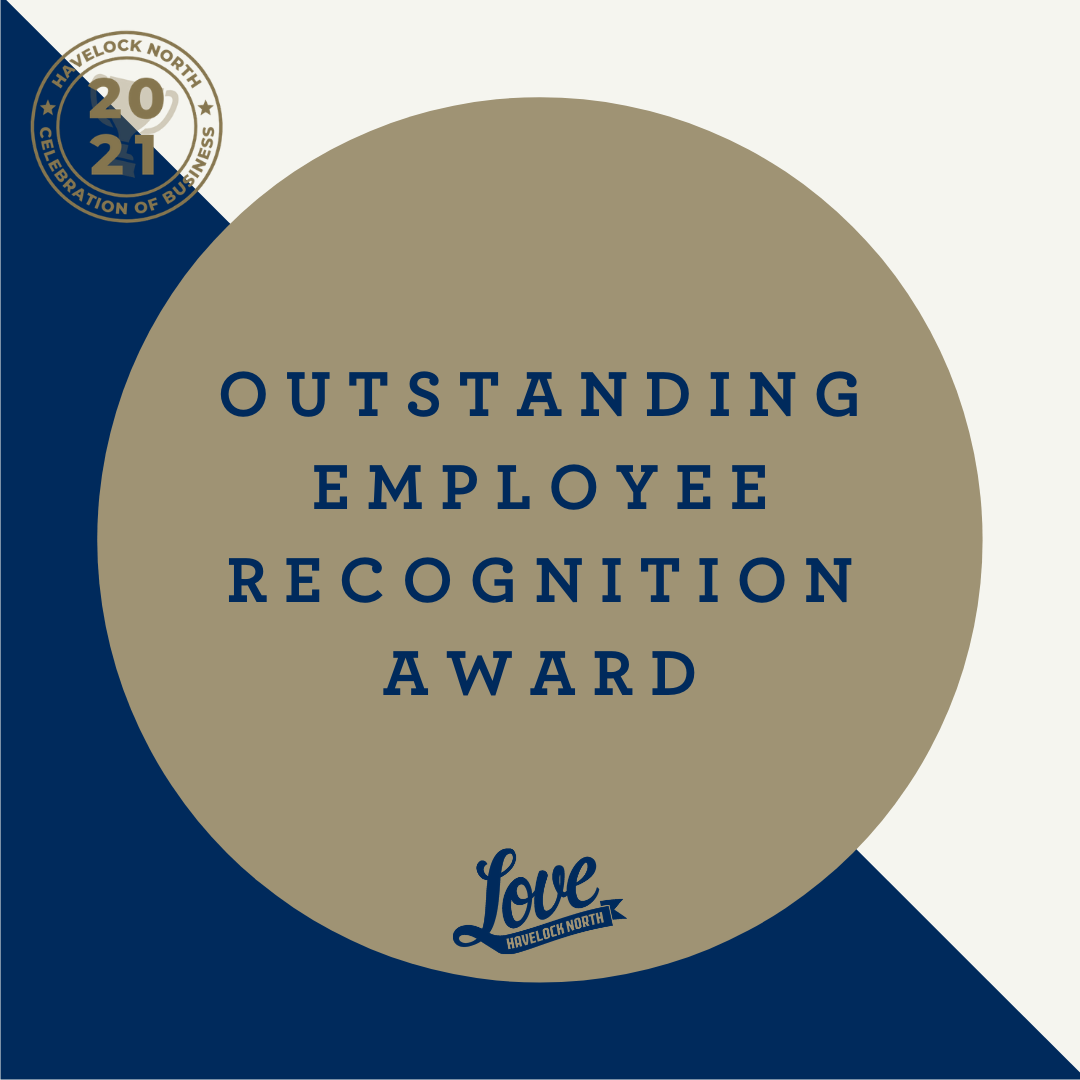 This award is to recognise an outstanding employee in an HNBA members business.
They would have shown outstanding initiative and gone above and beyond in their role. They would demonstrate positive results in their work, have made a significant contribution towards the solution of the challenges facing the business, have successfully mastered new areas of work, and are a valued member of your team.
Longevity in Business Awards
Celebrating those whose businesses have reached decade & quarter-century milestones.
If this is your business or you know a business that is at one of these milestones please nominate them below.
Terms & Conditions:
All awards have their own eligibility criteria as stated on the nomination forms. 
Please see the PDF below for entry and judging criteria